Do you want to become carbon neutral but don't know where to start? 
Join the leaders and achieve certification through the Australian Government's Climate Active Network (formerly the National Carbon Offset Standard). It's the best way to demonstrate your carbon neutral integrity. Join a growing network working with others to play your part.
SBC's Suzanne Ridding is a Climate Active Registered Consultant for Organisations and Precincts certification and also has expertise in carbon neutral buildings and events.
Why choose SBC to become carbon neutral?
We have hands on experience in the process of achieving carbon neutrality through Climate Active. We can create your carbon account, help to prepare your carbon emissions reduction plans, source carbon offsets and undertake technical assessments. We helped the first carbon neutral charity in Australia to become certified. Read more about their journey here Uniting Communities.
Measure, reduce, offset, verify, submit. Sounds easy but if you'd like help contact us.
Are you a Carbon Neutral Adelaide Partner?
The City of Adelaide's 2019-20 Sustainability Incentives Scheme provides funding for greenhouse gas inventories, audits, emissions reduction strategies and carbon neutral certification. See more.
Join others in the quest for a Carbon Neutral Adelaide – SBC is a proud partner of this initiative.
"We can help you achieve carbon neutral certification and create successful carbon programs with tangible outcomes. Take the opportunity and call  now." Suzanne Ridding, Sustainable Business Consultants.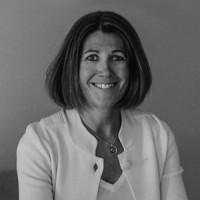 "Being certified Climate Active shows Government recognition for your responsible carbon action."

"Suzanne's expertise in environmental sustainability led Uniting Communities to significantly reduce it's carbon emissions and become the first South Australian organisation to achieve Carbon Neutrality in accordance with the Federal Government's National Carbon Offset Standard. Suzanne was instrumental in Uniting Communities reaching this milestone with her leadership, management, consultative and communicative skills coming to the fore. I recommend Suzanne to any organisation wanting to lower their carbon footprint.", Lee Sauerwald, Executive Manager Corporate Services, Uniting Communities.