Climate change may be the next disruption that changes the course of your organisation strategy. Or it may be just the opportunity to drive change for good.
Climate Risk
Institutional investors, like super funds, are actively engaging with companies to better understand how climate change will impact their financial returns. As a result they are making decisions on what to invest in, or divest of, on the basis of climate change risk.
Managing climate risk is a legal responsibility of board directors in terms of governance, risk management and reporting.
Climate Adaptation
Understand how your organisation may be impacted by climate change and put plans in place to manage the risks and realise opportunities. Adaptation  creates resilience and long-term sustainability. Make your actions known through your sustainability report.
Climate Policy and Planning
Do you have a carbon or climate change policy? Do you need a climate change adaptation plan? Do you understand which infrastructure and building assets are at risk from climate change? Need help? Contact us today.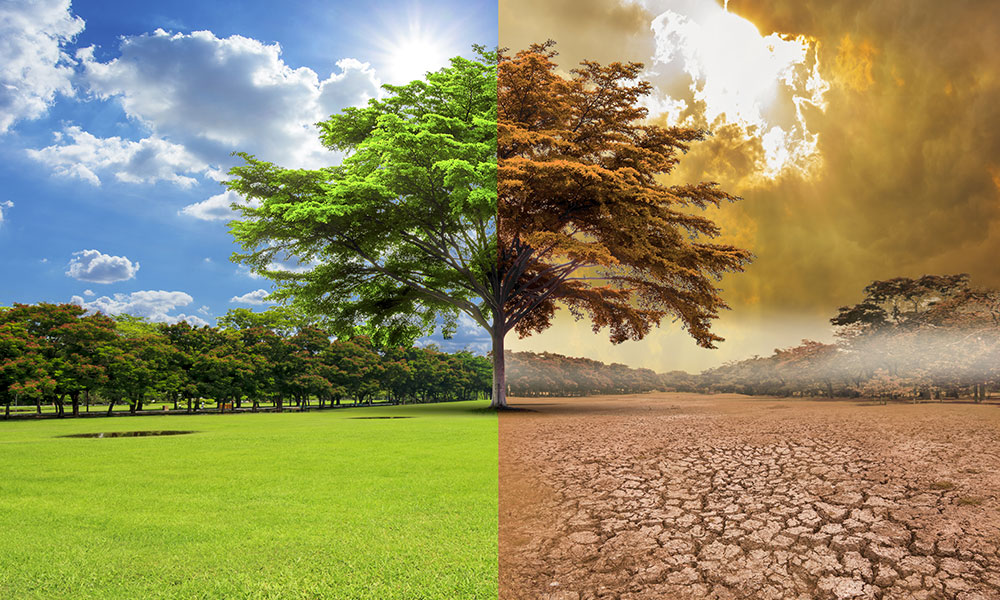 Suzanne is an expert in climate risk and adaptation and also a Climate Reality Project Leader. Email if you'd like to organise a discussion or book a presentation.
"Carbon Disclosure Project research has shown that many carbon reduction activities generate an annual return on investment (ROI) of 33%, equivalent to a payback period of three years".
From challenges come opportunities. Now is the time to plan for the risks and opportunities that climate change presents. Whether you run a business, a council, a not-for-profit or a public service, this is relevant to you.
Fully understanding climate risk can help future-proof your business..
"Convincing leaders to take action to change is no longer the main issue. Unfortunately they are seeing more and more of the unacceptable consequences of 'Business as Usual' on our society. The issue now is the speed of the development and the size of it. Business is more important than ever in achieving this and will only survive if they change and adapt to this reality", Philippe Joubert, Chair of The Prince of Wales's Corporate Leaders Group, January 2016.
"Our investment experience and academic research show that companies with good environmental, social and governance (ESG) management often perform better and can deliver superior returns over time, both for investors and society." Schroders, 2016
Find out about our leading role in helping to achieve airports carbon accreditation, expanding solar and developing a climate adaptation plan.
~ PDF (180KB)